Random Featured Article:
Random Good Articles
MC Wiki
N/A
MC Crunchyroll Updates
N/A
MC Wiki
Quote of the Month
Article of the Month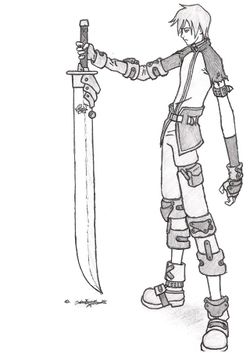 Sirberius Reono is the son of Kairi Drauest and Darius Reono; he is the adopted brother of Evangeline. Being a hybrid, Sirberius was a target during The Great God War. In an attempt to resurrect Zane Hediyoshi and defeat Va'ashear, Sirberius made a pact with Draethius. After his servitude under Draethius in the Death Dimension, Sirberius founded the Mystic Council. However, in his constant struggle to control his Kim-un-Kur powers, he lost control a couple times. Finally, he left the Council and went on a journey to find himself, with Tenkai Hyachi accompanying him.
Helping out
To write a new article, just enter the article title in the box below. Remember, though, that admins may edit article to match MC Wiki's Character Page Format (if a character bio) or to make other changes. All members are free to edit pages in where they see errors, whether in information or things like grammar and misspelling.